14 Essential Tools Every Homeowner Needs
Posted by RRE Admin on Friday, April 22, 2022 at 1:30 PM
By RRE Admin / April 22, 2022
Comment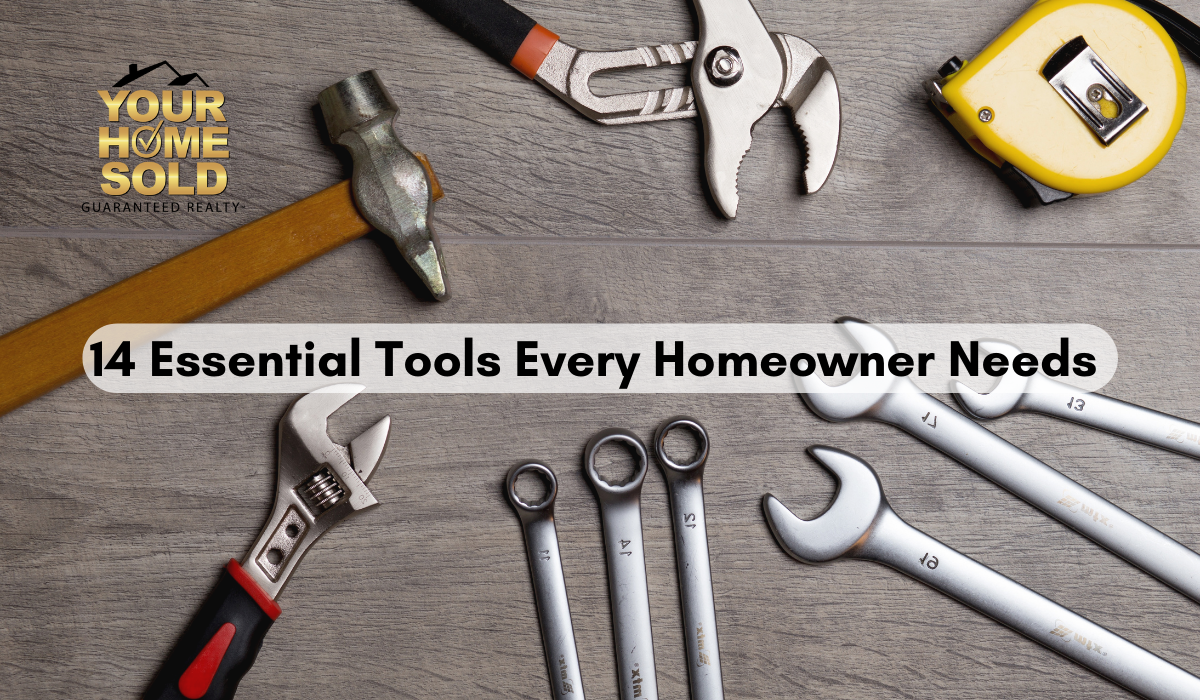 Philips & Flathead Screwdrivers:
Both screwdrivers are needed, so make sure a wide range of sizes is available.
Tape Measure:
When you move in for the first time, this is extremely useful, but you'll find yourself using it repeatedly.
Level:
Put an end to guesswork when hanging paintings, decorations, and more.
Crescent Wrench:
A nut can be unscrewed without damaging the edges. Most household tasks can be handled with an adjustable one.
Power Drill:
Screwdrivers are ideal for home improvement projects requiring more power, but an electric drill is far superior.
Pliers:
Pliers are necessary for almost any work that involves bending, gripping, or snipping metal.
Hammer:
Make sure it has a rubber grip to absorb shock.
Nail Set:
Get nails of a few different sizes, then get a nail set to put the nails deep enough that they don't stick out of walls.
Utility Knife:
Box cutters can be helpful in various situations, but this tool will always be handy if a pair of scissors is not enough.
Flashlight:
With a flashlight, you can efficiently work in attics, crawlspaces, and even under the sink.
Extension Cord:
Increasing the reach of miscellaneous power tools can be helpful if you're doing yard work.
Ladder or Step Stool:
A ladder comes in handy more than once, from indoor painting to outdoor landscaping.
Stud Finder:
A stud finder will allow you to know where to hang heavier decorations or shelves, which is essential.
Toolbox:
With this tool, you can store your tools in one place and ensure they're in the right place when you need them.
Those on a budget who want all of these tools can get them from Home Depot for around $125. If you decide to spend more money on it, you could spend $300-500 and then add more tools as time goes by.