7 Things To Know Before Buying
Posted by RRE Admin on Friday, April 29, 2022 at 4:30 PM
By RRE Admin / April 29, 2022
Comment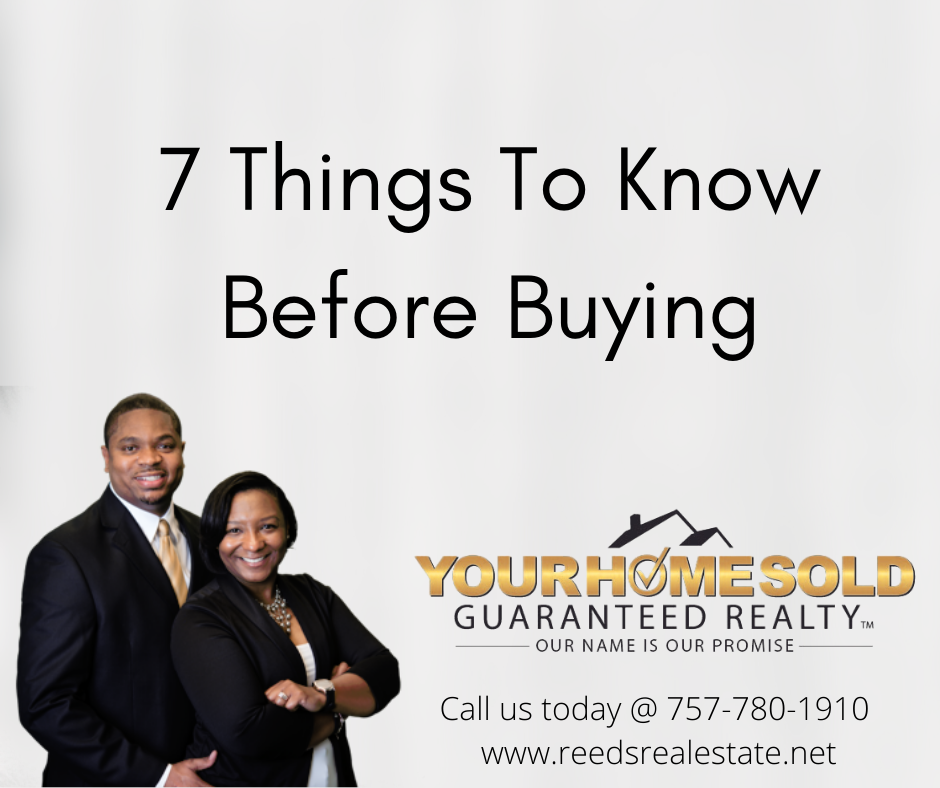 Prepare before you start house hunting by finding out your credit score and how much home you can afford. You do not have to be a real estate tycoon to purchase a home, but you must understand the process and yourself. Check out these tips before you buy a home.
1. Credit score
Your three-digit number significantly impacts your ability to get a mortgage and affects your interest rate. Your credit score provides a general idea of your standing with lenders and whether it makes sense to strengthen your credit before applying for a mortgage. Moreover, a higher credit score lowers the interest rate you pay on loan.
2. How much home you can afford
The housing expense shouldn't exceed 28 percent of your gross monthly income. Therefore, monthly mortgage, property tax, and homeowners insurance payments should not exceed that amount.
When figuring out how much house you can afford, your total debt-to-income ratio or DTI will also be considered. Including housing costs, car, student loan, and credit card payments, your DTI is the percentage of your monthly gross income that is allocated to your monthly debt obligations. A DTI of 36% or less is recommended to qualify for a mortgage. Lower is better when shopping for a home loan and budgeting for emergency expenses.
3. Down payment options
An upfront payment toward purchasing a home is called a down payment. The down payment requirements for mortgages vary among lenders. Furthermore, many states, counties, and cities offer programs that combine mortgages with low-interest rates with down payment assistance and closing cost assistance. Determine the amount of down payment you'll need by exploring your options.
4. Loan amount
Obtain at least a few mortgage preapprovals before you start looking at homes. Preapproval letters are offers from lenders to loan a certain amount to you under specific terms. When comparing offers, look for the lowest rates and fees.
5. The local real estate market
You can find out how much homes cost, the demand for properties, and the inventory of properties for sale by browsing listing websites and checking the market reports offered by your local real estate agencies. If you do this, you'll get a better sense of how much a home is selling for in your area and the level of competition you'll face when making offers.
6. Your desired location
Each city has a unique neighborhood with its personality. It depends on what you want from your life. What distance will you travel to work? How about nearby amenities? Would you prefer to live in a busy neighborhood with restaurants within walking distance or in a quiet suburb?
7. Style of home you prefer
Detached, single-family homes aren't the only option. Affordable housing options include condos, townhomes, and manufactured homes.
Decide which type of home is right for you according to your budget and lifestyle.