Pre-approval Documents
Posted by RRE Admin on Friday, May 20, 2022 at 3:30 PM
By RRE Admin / May 20, 2022
Comment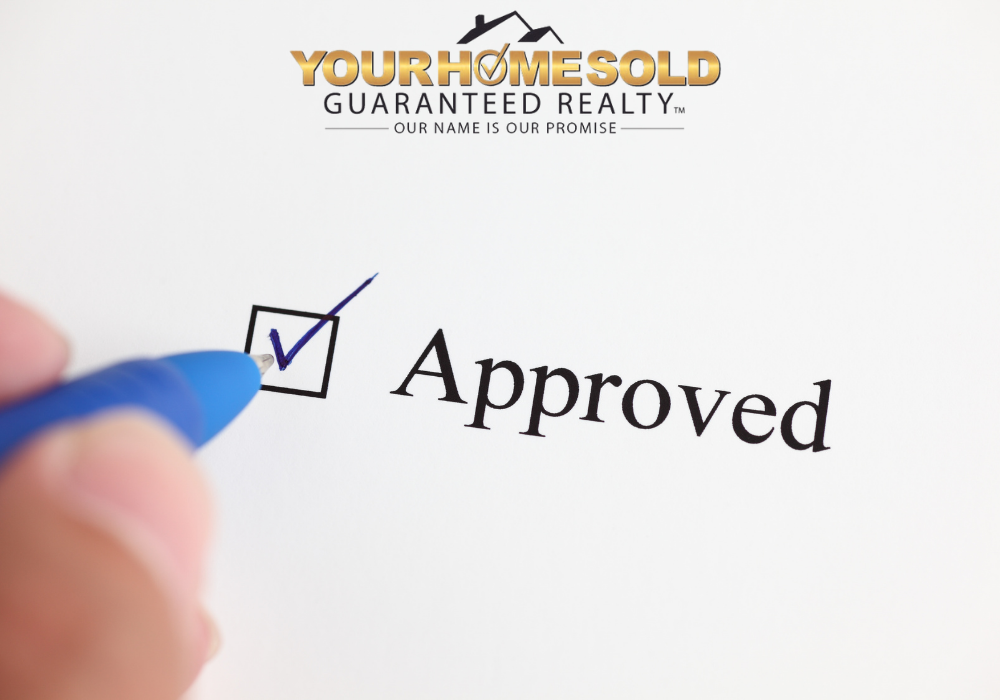 When a lender preapproves you for a mortgage, it's saying that, based on the information provided, you're in a good position to uphold the financial responsibilities of your loan and that you can afford the loan. It also determines how much you'll get approved for, so it's important to get one before shopping for a home
In order to determine whether they should preapprove your mortgage application, the lender will need certain documents to verify your income, job stability, and other factors. With everything going on, it can be hard to keep track of it all, so we're providing you with this mortgage preapproval checklist to help keep things in order.
10 Documents Needed For Mortgage Preapproval
There are some standard documents you'll need for mortgage preapproval. Most of these are standard for all borrowers; however, other documents may be required depending on the type of loan you want to get, the type of residence you wish to buy, and the kind of work you do.
Personal Identification
The lender will want to make sure they're lending to the right person – and not someone pretending to be you – so a valid form of identification will be required. It must be government-issued and have a photo. Acceptable forms of I.D. include a state-issued driver's license or I.D. card, passport, or U.S. alien registration card.
Social Security Card
Your Social Security card is another form of identification that may be requested by your lender. It adds another verification of your identity and helps match your Social Security number with your picture I.D. to further confirm it's you who's getting the loan. You'll also need to supply your Social Security number to run a credit check.
Pay Stubs
Your most recent pay stubs help verify your monthly income and show proof of employment that you have a stable job. If you're paid with a physical check, you should have the actual stub, which can be copied and sent to the lender. If you're paid through direct deposit, your company should have electronic copies of your stubs. You may also be able to request electronic copies from your bank.
Bank Statements
Bank statements are required for obtaining preapproval because they help verify your income and show that you can afford your down payment. These statements may also uncover any red flags, like bounced checks, insufficient funds, unstable income, payments to another account, and large deposits from unknown sources.
You'll likely be asked for checking and saving account statements for each bank you have used for the last 2 – 3 months.
Tax Documents
Certain tax documents, including your two most recent W-2 forms, are also among the documents needed for mortgage preapproval. These documents are another way to verify your income and show how much was taken out for tax purposes. You'll likely be asked to provide W-2s for the last two years from current and past employers within that time frame.
While you should keep a copy of your tax returns and W-2s, if you don't have a copy, you may be able to request tax transcripts and copies of your tax returns from the IRS. In addition, if you used a tax preparer or tax software to file your taxes, they may also have copies.
Investment Account Statements
Savings and checking accounts aren't the only places people keep their money – and your job may not be your only source of income. Lenders want to see all of your income and assets and, therefore, will also need to review your investment account statements.
These types of accounts include your 401(k), 403(b), IRAs, stocks, bonds and mutual funds.
List Of Monthly Debts
Your debt-to-income ratio (DTI) helps lenders decide whether or not you're able to take on more debt. It shows how much money you have going out versus what you have coming in. There are maximum DTIs for mortgage approval. If your DTI is above that maximum, you may not be able to qualify.
Your lender will ask for a list of your fixed debts, which are those that are regular, recurring, and have a minimum required payment. These debts may include:
Rent or mortgage
Car loans
Student loans
Credit cards
Personal loans
Home insurance
Homeowners association fees (HOAs)
Medical bills
Monthly, variable expenses aren't included in your DTI. These may include expenses that change monthly, like utilities, groceries, entertainment, and transportation expenses.
When providing your list of debts, including your creditor's name and contact information, your total balance due, and the required minimum monthly payment.
Rental Information And Landlord Reference
Lenders want to be assured you'll make your monthly mortgage payments on time. If you're a renter, you'll likely be required to show that you've made on-time rent payments in the past. You may also be required to include the names and contact information for the landlords you've had in the past. This will help the lender verify that you've upheld your financial responsibilities as a tenant. How far back you'll need to show payments or landlord information may depend on your lender.
Gift Letters
If a loved one gifts you with money to use as a down payment, a gift letter will be required to prove the money is not a personal loan that needs to be paid back. If it was a personal loan, it would add to your DTI and possibly make it more difficult for you to pay back your loan.
Certain loans have rules on who you can receive gift money from. For example, conventional loans only allow gifts from family members. FHA loans also allow gifts from employers, labor unions, and first-time home buyer programs, in addition to gifts from most family members.
A typical gift letter will include:
The donor's name, contact information, and relation to the recipient
The recipient's name and contact information
The gift amount and date the gift was or will be received
How the recipient will use the gift money
Confirmation that the gift doesn't need to be repaid
Signatures of the donor and recipient
Credit Report
A credit report is one of the only documents on this mortgage preapproval checklist that you won't need to provide your lender. They will pull the report themselves once they have your permission to do so.
Your credit report can provide insight into the type of borrower you are and how well you handle different types of debt. It will reveal any red flags, like late or missed payments, significant debts, and past bankruptcy.
While the lender pulls the report on their own, it's wise to review your credit report beforehand to make sure you're in a good position to qualify for a loan and to spot and fix any errors, if necessary.
Documents You'll Need If You Already Own A Home
If you already own a home and are applying for a mortgage to purchase an investment property or vacation home, you'll need to provide recent mortgage statements for your current home. This will show the equity in your home, along with your principal balance and monthly payment. This information will help the lender determine your DTI and whether you can afford this mortgage payment. This is especially important if you have a mortgage on your current home, and this will be a second mortgage.
Documents You'll Need If You're Self-Employed
If you're self-employed or own a business, you'll also be required to provide your tax returns and business returns for the past 1 – 3 years, depending on your lender's requirements.
You'll also need to show your year-to-date audited Profit and Loss statement. If you can't obtain that statement, you'll need to provide a year-to-date unaudited Profit and Loss statement, along with your most recent 60 days of business bank statements.
Documents You'll Need For Nonconventional Loans
The documents listed above are typically required for both conventional and nonconventional loans, including FHA loans and USDA loans. However, some nonconventional loans may have other mortgage preapproval documents.
For example, since only certain people may qualify for the V.A. loan (including veterans, active duty military, discharged members and surviving spouses), you'll need to provide further documentation to verify your eligibility. Depending on the borrower, such required forms may include:
D.D. Form 214: This verifies your military discharge, retirement, or separation and is required for veterans. Surviving spouses must provide their spouse's D.D. Form 214 and their marriage license and spouse's death certificate.
Retirement Points Statement (NGB Form 23): This form confirms the number of credible years of service in the military, including attending drills and going through training. This is needed for discharged members, who will also need to show proof of an honorable discharge.
Statement of Service: A statement of service proves active military status for active-duty service members or current National Guard or Reserve members. It must be printed on official military letterhead and include the service member's full name, date of birth, Social Security number, entry date of duty, and time lost. It may also include credible years of service, date of activation, orders activated, training status, and the name of the commander providing this information.
A lender wants to make sure that you'll be able to pay back your loan and aren't too much of a risk to lend to. In order to do this, they will need to verify your income, assets, and debt. To ensure this process goes smoothly, we recommend preparing all of these documents ahead of buying a home. If you have more questions about getting mortgage preapproval, contact us today!
https://www.rocketmortgage.com/learn/mortgage-preapproval-checklist