Professional Moving Costs
Posted by RRE Admin on Friday, April 1, 2022 at 12:00 PM
By RRE Admin / April 1, 2022
Comment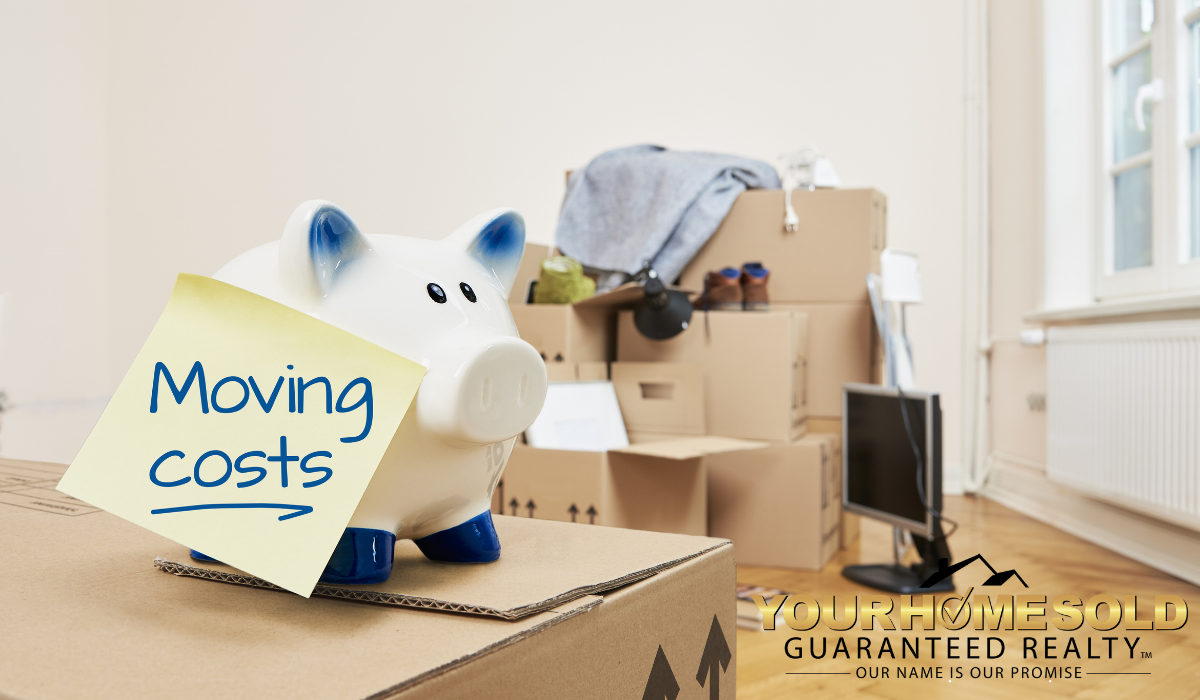 Average Moving Cost
Local moves cost an average of $1,250. In general, the cost of relocating long distance is $4,890 (a distance of 1,000 miles). Approximately 7,500 pounds is the weight of a 2- to 3-bedroom move.
Moving Costs Affected by Various Factors
Make sure to include all possible moving expenses when calculating moving costs. Among them are:
When moving across the country, travel fees add up quickly. For transportation from house A to house B, these fees include fuel costs and labor costs.
How much stuff are you moving? Moving will require more time, and the shipment of your belongings will also be heavier. Your costs may rise as a result. A move will be more expensive if you have more belongings to move.
Packing services - While convenient, you may have to pay additional fees if you hire movers to pack your belongings.If you add-on any services to your move, it will affect your moving costs. Disassembly and assembly of furniture, moving of specialty items, and use of moving supplies such as stretch wrap and felt pads provided by movers are possible.
Moving companies can hold or store belongings during, before, or after a move if you're dealing with a complicated move. However, you'll have to pay an extra fee. Moving companies charge different rates for storage, so ask about specifics.
The moving supplies you'll need for your move must be purchased unless you can scrounge up enough free boxes. Supplies such as cardboard boxes, plastic containers, bubble wrap, packing paper, and other moving supplies may also be required.
Date of moving - Remember, moving date and driving method are just as important. Your move's specific date can significantly affect the price, so you have to consider that. Weekend moves and on-season moves typically cost more than weekday, off-season moves during peak season.
Purchasing liability coverage is likely to be necessary if you're using a moving company. The majority of moving companies provide different levels of protection, including Basic Release Value Protection and Full Value Protection. A third-party moving insurance provider might be able to provide you with additional moving insurance.
Additional Fees and costs that should be considered when moving
These services or add-ons may require an additional fee depending on your moving requirements.
Often special materials and skills are required to move specialty items. You will probably have to pay a little more if you want to move an expensive item, such as a grandfather clock, piano, or jacuzzi.
Moving companies may charge you an extended carry fee if they have to carry household items over a long distance to and from the moving truck. The fee is charged when your house is not close to where the moving truck can park.
Moving companies may charge a stair carry fee if belongings need to be carried up and down several flights of stairs. Homes with multiple stories often need them if they have an above-average number of steps.
Unpacking service - Do you need assistance removing supplies and debris from your belongings after they have been packed up? For this time-consuming service, you may have to pay movers.
Moving companies may charge a shuttle fee to transport belongings to and from their trucks. Usually, this service is required when the moving truck cannot park near the residence. It might be necessary to use a shuttle service to transport items from the house to the truck if you live in a remote area without parking.
Storability - Will you need storage during, after, or before the move? Storage in transit, long-term, and short-term will cost more.
Moving companies will charge more if they have to make additional stops. Costs vary depending on the number of stops, the distance, and the amount of labor involved. For example, if a moving company picks up items from your storage unit before delivering them to your new home.
Need the items delivered quickly? It usually takes two weeks to move long distance. Expedited delivery services are available at an additional cost if you need items fast.
While tipping is not required, it is certainly appreciated. In addition, it is a great way to show appreciation for a job well done. When tipping your movers, make sure you have cash on hand.