Selling a House with Solar Power
Posted by RRE Admin on Monday, April 4, 2022 at 8:00 AM
By RRE Admin / April 4, 2022
Comment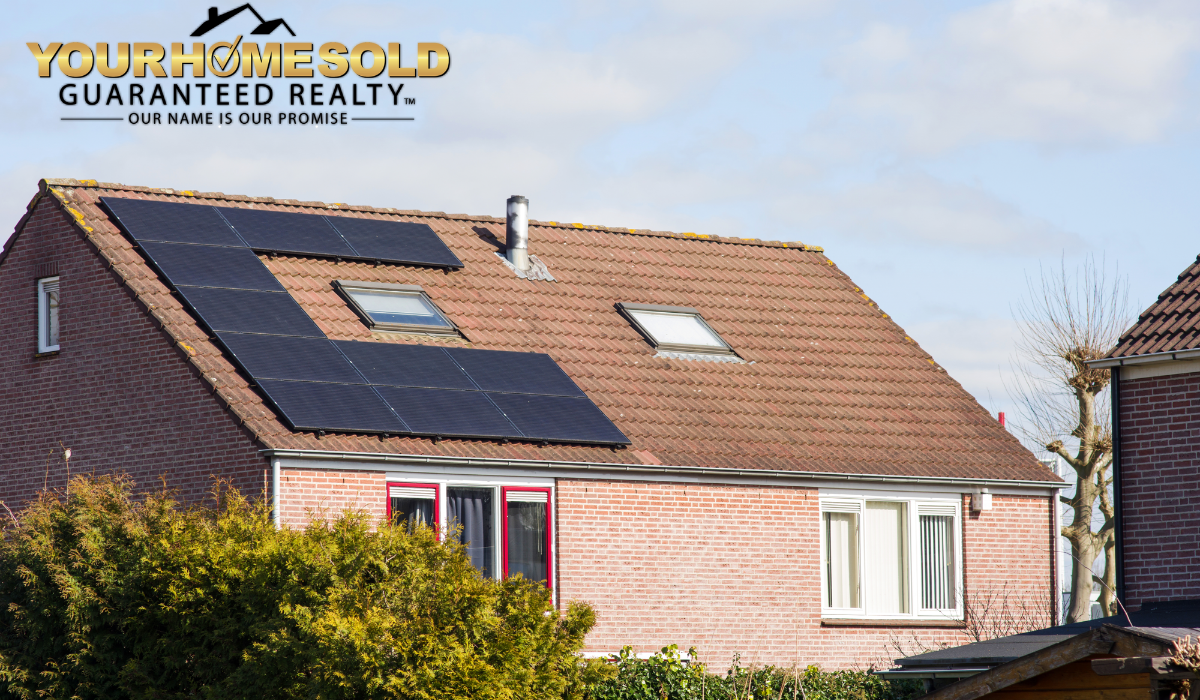 Selling your home with solar?
Here's what you need to know! The purpose of this article is to explore an overview of some of the most critical aspects of selling your home with solar panels as well as what proactive actions you can take before putting your home on the market to guarantee a smooth transaction.
With a growing concern for our natural environment, many homeowners are looking for clean renewable energy sources such as solar panels. Adding a solar system to your home can have many positive attributions; however, if you are not properly informed and prepared it may hinder the sale of your home.
If you currently have a solar panel lease agreement, here are some of the most important factors to keep in mind.
Make sure you read your lease agreement!
If you are planning to sell your solar-powered home, carefully read your lease before putting your property on the market. Each company's lease agreement will have its own terms and conditions. The owner may have to pay a penalty if the lease is paid out too early, and some leases might be easier to transfer to another owner than others.
It's crucial to disclose!
Provide your real estate agent with a copy of the lease agreement that describes the solar panels on your home. All repair receipts and warranty information will also need to be gathered. Additionally, you should also include the average yearly price of your electric bills to compare to your maintenance, monthly payments, and lease term. When all this information is disclosed at the beginning of the process, it allows prospective buyers to make an educated decision about purchasing your home and to make the financial arrangements they need to proceed with the purchase.
Financing for solar power
You need to understand how solar financing works if you are leasing solar panels. You need to know what to expect when your panels are sold.
Transferring the lease when selling your home is typically accomplished in the following ways:
Transfer of the lease contract to the new owners
A solar company's approval and pre-qualification is required for the buyers to take over the lease. If the buyers can't pass another credit check or their loan has been rejected, going through another credit check could be a deal breaker.
Paying in advance for solar panels
Having the remaining lease balances covered would be the easiest and quickest way of selling your solar-powered home. The new owner would then be liable for only the monthly utility bill and any ongoing maintenance. We recommend that you pay it off if you are able. It is possible for your solar system to add value to your home once it is installed. In spite of this, we recommend caution and having realistic expectations when pursuing this approach.
When calculating the price of your home, add the cost of the lease
Several solar companies offer this option for transferring the lease, but it is less common. In this way, you can include the cost of the lease into the price of your home so the person buying your home would not need to pay any monthly charges to the solar company, but would need to comply with the contract's non-monthly obligations.
There are many ways you can handle solar lease agreements, but you should keep in mind that every lease agreement differs and may have different stipulations. This is why it's so important to read your lease carefully so you can decide on strategies that work best for you.
Time Restricting
There can be a lot of fine print in solar lease agreements, so if you or your buyer are looking for a specific timeline to sell or buy this can be difficult, but with proper planning and communication, it can be done.
You can benefit financially and environmentally from solar panel installation, but you can also encounter many challenges when selling your home. You may want to speak with a realtor that is familiar with how solar will affect you and your potential buyers before selling a home with a solar lease agreement or having your own solar system.