Understanding the Types of Mortgage Loans
Posted by RRE Admin on Tuesday, March 29, 2022 at 12:00 PM
By RRE Admin / March 29, 2022
Comment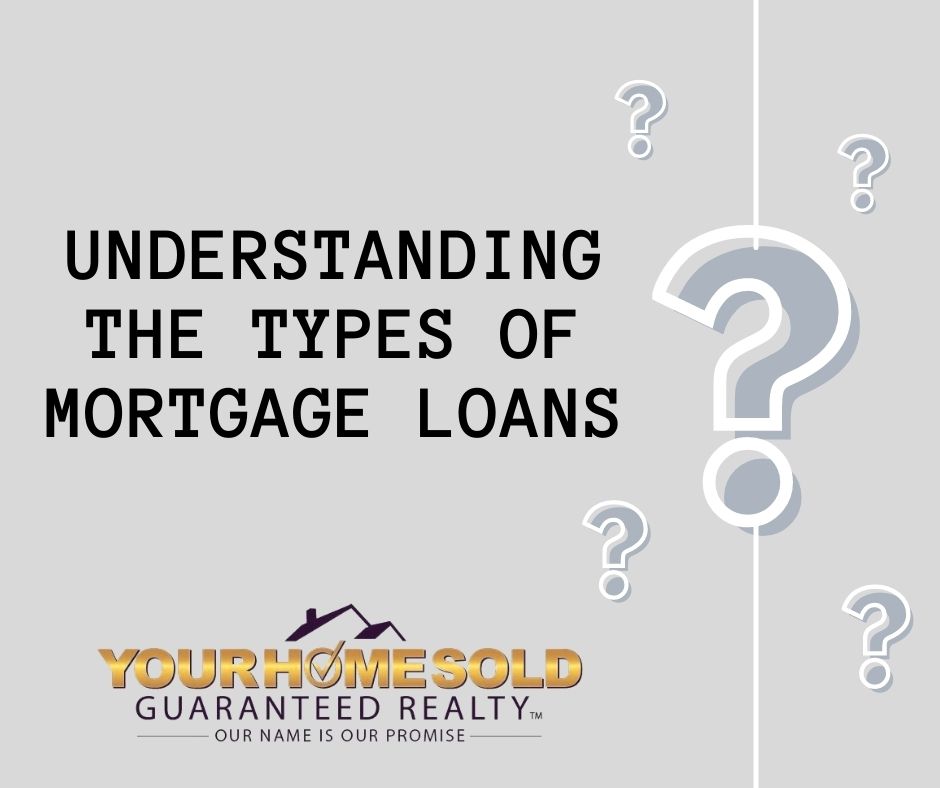 As a prospective home buyer, it's just as important to research types of mortgages as the neighborhoods you want. Applying for a home loan can be complicated, and deciding which type of mortgage best suits your needs early on will help direct you to the kind of home you can afford.
There are several home loans to choose from when buying a new property, so it's essential to fully understand the advantages and disadvantages of each type before you make a decision. Depending on the type of mortgage you choose, you'll have different requirements that influence your rate, the loan length, and the lender. Selecting the right mortgage for your situation can lower your down payment and decrease the overall interest payment over the life of your loan.
Requirements To Get A Mortgage
To find the best mortgage for your prospective home, understand the types of loans you're able to pursue. The factors below can influence the types of mortgages you'll qualify for:
Estimated down payment:

The size of your down payment can impact the mortgage rate lenders will give.

Monthly mortgage payment:

Mortgage lenders will look at your income and assets to determine the total loan amount you can afford to pay back. When calculating your monthly mortgage payment budget, consider the principal amount, interest and taxes, mortgage insurance, utilities, and homeowner fees.

Credit score:

Your credit score will play a significant role in determining the interest rate on your loan.
Understanding Different Types Of Mortgages
Depending on the type of mortgage applicant you are, you'll find various advantages and disadvantages of home loans. So whether you're a first-time buyer, or are downsizing or refinancing, consider the type of applicant you are before selecting a mortgage.
Conventional Mortgages
Conventional mortgages are the most common type of mortgage. Conventional loans have stricter regulations on your credit score and debt-to-income (DTI) ratio.
You can buy a home with as little as 3% down on a conventional mortgage. You'll also need a minimum credit score of at least 620 to qualify for a conventional loan. You can skip buying private mortgage insurance (PMI) if you have at least 20% down payment.
However, a down payment of less than 20% means you'll need to pay for PMI. In addition, mortgage insurance rates are usually lower for conventional loans than other loans (like FHA loans).
Conventional loans are a good choice for most borrowers who want to take advantage of lower interest rates with a larger down payment. However, if you can't provide at least 3% down and are eligible, you could consider a USDA or VA loan.
Pros Of Conventional Mortgages:
The overall borrowing cost after fees and interest tends to be lower than an unconventional loan.
Your down payment can be as little as 3% for qualifying loans.
Cons Of Conventional Mortgages:
You have to pay PMI if the down payment is less than 20%.
Stricter qualifications require a minimum credit score of 620 and low DTI.
Home Buyers Who Might Benefit:
Those with a stable income, who pay at least 3% down, have strong credit and steady.
Fixed-Rate Mortgages
A fixed-rate mortgage has the same interest rate and principal/interest payment throughout the duration of the loan. The amount you pay per month may fluctuate due to changes in property tax and insurance rates, but for the most part, fixed-rate mortgages offer you a very predictable monthly payment.
A fixed-rate mortgage might be a better choice if you're currently living in your "forever home." A fixed interest rate gives you a better idea of how much you'll pay each month for your mortgage payment, which can help you budget and plan for the long term.
You may want to avoid fixed-rate mortgages if interest rates in your area are high. Once you lock-in, you're stuck with your interest rate for the duration of your mortgage unless you refinance. If rates are high and you lock-in, you could overpay thousands of dollars in interest. Speak to a local real estate agent or Home Loan Expert to learn more about trending market interest rates.
Pros Of Fixed-Rate Mortgages:
Monthly payments don't change over the life of your loan, making it easier to plan a budget.
Cons Of Fixed-Rate Mortgages:
You may end up paying more in interest over time if the rates are high.
Home Buyers Who Might Benefit:
Buyers that are purchasing or refinancing their forever home.
Government-Backed Loans
Government agencies ensure Government-backed loans. When lenders talk about government-backed loans, they refer to three types of loans: FHA, VA, and USDA loans. These loans are less risky for lenders because the insuring body foots the bill if you default on your mortgage. Therefore, you may qualify for a government-backed loan if you can't get a conventional loan.
Each government-backed loan has specific criteria you need to meet to qualify and unique benefits. Still, you may be able to save on interest or down payment requirements if you are eligible.
FHA Loans
The Federal Housing Administration insures FHA loans. An FHA loan can allow you to buy a home with a credit score as low as 580 and a down payment of 3.5%. With an FHA loan, you may be able to buy a home with a credit score as low as 500 if you pay at least 10% down.
USDA Loans
The United States Department of Agriculture insures USDA loans. USDA loans have lower mortgage insurance requirements than FHA loans and can allow you to buy a home with no money down. However, you must meet income requirements and buy a home in a suburban or rural area to qualify for a USDA loan.
VA Loans
The Department of Veterans Affairs insures VA loans. A VA loan can allow you to buy a home with $0 down and lower interest rates than most other types of loans. You must meet the Armed Forces or National Guard service requirements to qualify for a VA loan.
Pros Of Government-Backed Loans:
It is possible to save on interest and down payments.
There are less strict qualification requirements than conventional loans.
Cons Of Government-Backed Loans:
You must meet specific criteria to qualify.
Many types of government-backed loans have insurance premiums that are required, resulting in higher borrowing costs.
Home Buyers Who Might Benefit:
Those who don't qualify for conventional loans or have low cash savings.
The Bottom Line: Find The Best Mortgage For You
The best type of mortgage loan depends on your individual preferences and situation. Prospective home buyers have a lot to consider when choosing from the different mortgage loans available. Your credit score, income, debt, and property location influence the home buying process and the type of mortgages you can get.