Why you need an alarm system for your home!
Posted by RRE Admin on Monday, April 18, 2022 at 3:00 PM
By RRE Admin / April 18, 2022
Comment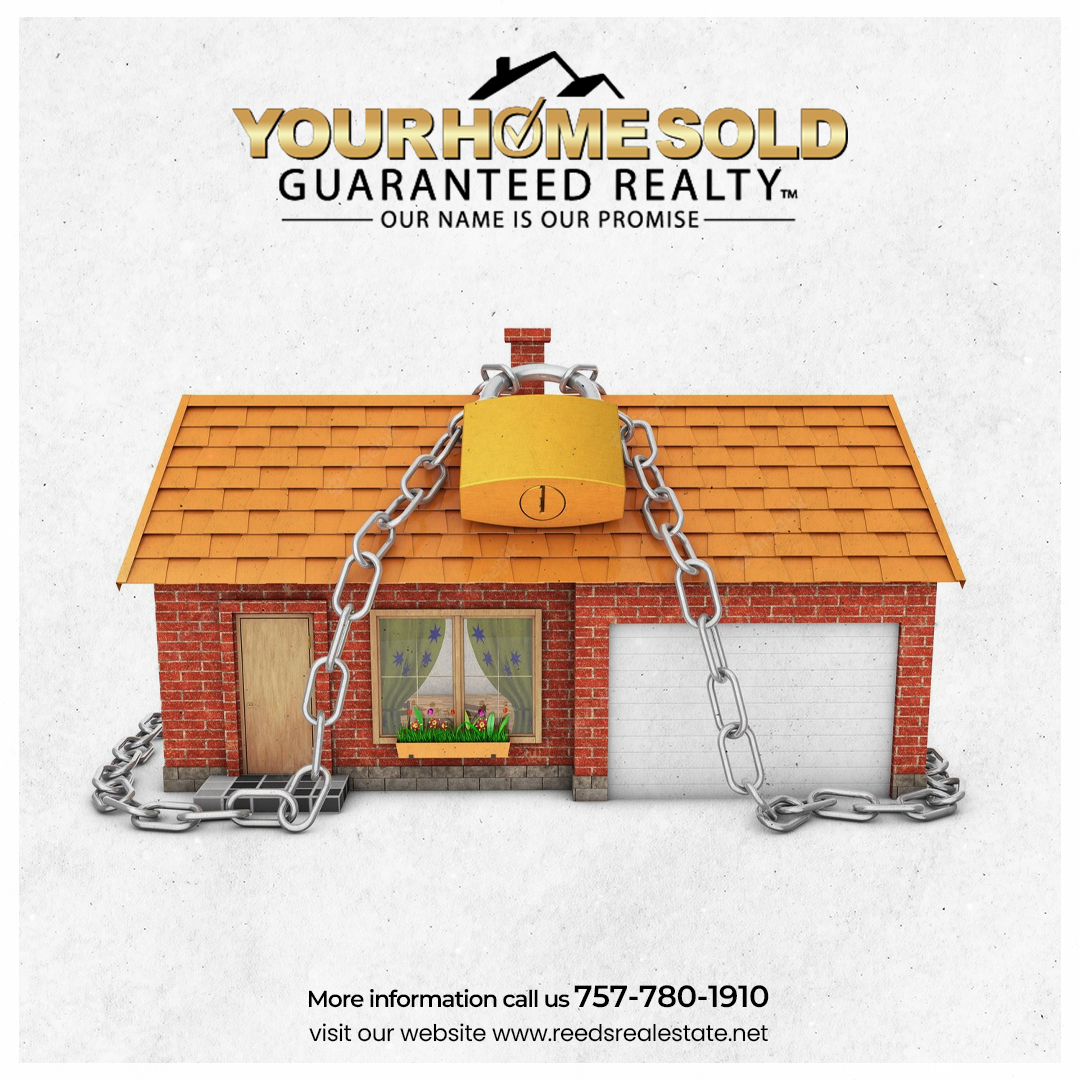 Top 1. Protect and Secure Your Home with a Home Security System
The first reason why you should install a home security system is to secure your family and property.
Every 13 seconds a home burglary takes places, 4 burglaries a minute, 240 an hour and nearly 6,000 a day!
In the newest home burglary report, we've covered how often, how, and where the burglary would happen around you house and why home security is important. You can check to see all the statistics.
Installing a home security system means to protect your home and valuables, and to keep your family safe from potential break-ins by burglars.
FBI burglary rates of homes state that 1 in 3 homes without a security system will fall victim to a burglary as compared to 1 in 250 homes that do have a security system.
Top 2. Good for Fire Protection if You Have a Security System
Do I really need a home security system – while most people think of home security systems as a way to protect their homes from burglaries, what many people may not realize is that these systems can also protect homes from fires as well – a must, literally, to have a home security camera system.
About every twenty seconds a home fire is reported. A home security system can provide an early warning system for smoke in the home as well as warn of sources of the heat.
Heat detectors can be added to a home security system too. These detectors can determine if a fire is building in the area of the home and provide advanced notice of even the smallest of changes in heat. And that can prevent further damage from fire.
Top 3. Manage Electricity with a Home Surveillance System
The third reason why you need a home surveillance system is that it helps to manage electricity. A home security system can be used to monitor your home's energy use.
How many times have we left our homes and realized that we left a hall light on or some appliance running? Remote access through the use of the home security system allows you to shut off the appliances no matter where you are. It can also be used to shut down heating or cooling devices when no one is home and to turn them back on just before you arrive.
Top 4. Lower Home Owner's Insurance Premiums
When you own a home, homeowner's insurance is a necessity. And that's closely related to the reason why you should need a home security. The cost of homeowner's insurance varies based on coverage, payment options, location, insurance company, the type of home, as well as several other factors.
A homeowner's insurance policy is designed to cover losses or damages that may occur as a result of several types of devastating events. While many first time homeowners do not pay much attention to the cost of their home insurance policy, it is important to note that most insurance companies will provide a large discount to home owners who have a home security system installed.
Top 5. Protect You from "Odorless" Gas with the System
Another importance of home security system is that it can protect you from potential risks. Carbon monoxide is a gas that is odorless and colorless, and it is found in combustion fumes. This gas is released from heating systems, stoves, burning wood, and among other things. Since human senses cannot detect carbon monoxide in the air, people are often blind-sided by carbon monoxide poisoning that can build up over time.
Severe cases of carbon monoxide poisoning can lead to death. A home security system can be equipped with a carbon monoxide detector as well. These alarm systems will detect high amounts of carbon monoxide in the home and alert the home owners, so that they can get out of the home right away and seek medical treatment for the possible side effects of this poisoning before it's too late.
Top 6. Remotely Monitor with Indoor and Outdoor Security Cameras
When traveling, you may worry about your home a lot. How to protect your home while on vacation? A home security and surveillance system provides homeowners with the ability to monitor your homes no matter where you are. This can provide a feeling of peace as you will be able to check on your home wherever you may be in the world.
Top 7. Promote Home Automation with the System
Another reason why you should need home security camera systems is that they can help your home to be smart. In addition to the interactive services offered by home security system companies, there are now even more home automation services being offered as well.
These systems include light controls, door locks, thermostats, etc. all of which can be put on your schedule providing an additional level of security. You can learn how to automate your home security system.
Top 8. Constantly Monitor Your Home for 24/7
Perhaps one of the biggest benefits of having a monitored home security system is that your home is being monitored at all times even when you cannot do it yourself. These systems offer 24/7 monitoring, and can track any significant events that occur at the home while you are away and dispatch emergency personnel if necessary.
Top 9. Useful for Medical Assistance
Many home owners, especially those who live alone or are of an advanced age, may have concerns about medical conditions that they suffer from. A home security system can be equipped with emergency pulls or medical alert pendants that can be used in order to have emergency vehicles dispatched directly to the home when they are pulled. And that's the importance of a home security system.
Top 10. Provide Peace of Mind with a Home Security Camera System
Overall, the main reason why we need a home security system is simple — it provides you with the peace of mind in knowing that your family and your home are secure, whether you are at home or on the road.
When you are at home you can fully relax knowing that you are safeguarded from theft, vandalism, fire, and other threats. When you are traveling you know that your alarm system will alert the authorities should any problem occur at your home.
Other Reasons Why You Should Have a Home Security/Surveillance System
There are other benefits of home security cameras:
• Protect your pet. It also helps to keep your pet busy while you're not home.
• Increase your home value especially when it comes to selling your house.
• Home security systems with indoor and outdoor cameras enable you to view the inside and outside space of your home.
Pros and Cons to Have a Security System at Your Home
Pros: All the reasons and importance listed above are the pros for a security system at home. You may figure out more.
Cons: Some security systems may cost you every month for maintenance (while some are not), and you may need to secure your home security cameras for better safety consideration.
https://reolink.com/why-you-need-a-home-security-system/