Why you should look at crime in the neighborhood before buying!
Posted by RRE Admin on Monday, April 4, 2022 at 12:00 PM
By RRE Admin / April 4, 2022
Comment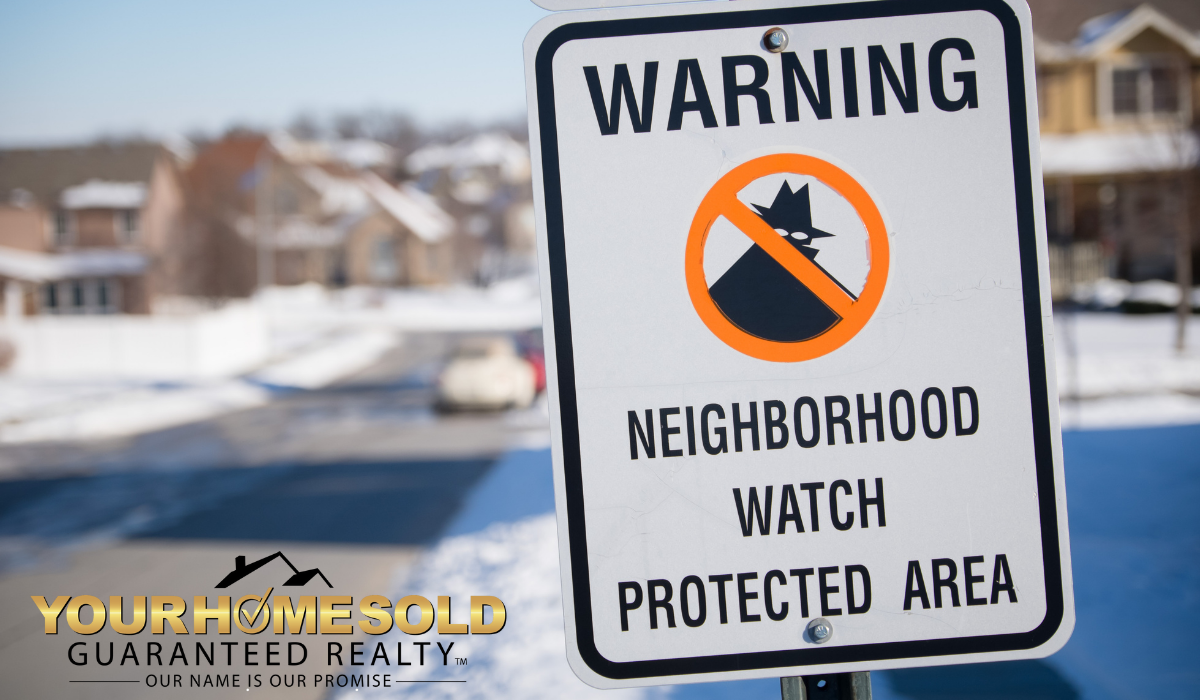 If you are choosing a dream home, you should pay high attention to the neighborhood's safety. If you want to feel secure in your new neighborhood, it's imperative that you do the proper research. Especially if you have a family or plan to start one, you may want to eliminate as many threats as possible.
Checking Your Neighborhood Safety: Is It Safe?
If you're a homeowner or considering a move, you should keep an eye on your current community and the area in which you intend to settle. Feeling secure makes a world of difference if you stay informed about your neighborhood's crime rate. Consider these four tips and tools when choosing your dream home. They will help you to stay safe by ensuring that your neighborhood is a wonderful place to live.
Check Out Crime Mapping Services
You can find police and crime report information on sites such as CrimeReports and SpotCrime. By typing in your address, a potential address, or ZIP code, you will be able to view all crime incidents around you. Crime type and dates of crime are broken down on these websites, such as violent crimes, property crimes, and organized crimes. Neighborhood crime is also compared based on the crime rates in other neighborhoods in the region. It is a good way to know whether you will be safe in your neighborhood.
If you are contemplating a neighborhood, you should also look at other sites that offer additional information. Several websites list crime rates in neighborhoods, public school rankings, and other factors that are related to livability. No matter if you are a parent, a single person, or in any other situation, safety and security are important.
Furthermore, crime statistics may not always portray the whole picture. Crimes may worry you and your family, but before assuming the worst about your neighborhood, you should do a little more digging. Crimes committed in smaller communities, for example, may yield high crime percentages solely because there are fewer people there. This might mislead you about the local crime rate. Criminal activity on your street or in your neighborhood can be alarming.
Visit the National Sex Offender Public Website.
If you are looking for sex offenders in your area, you can find them through the U.S. Department of Justice. Find out if sex offenders are living near your new home by visiting the National Sex Offender Public Website (NSOPW). Like crime websites, you can search the NSOPW by entering your address and viewing all the local sex offenders.
Check out Family Watchdog as well. Similar information can be found on this site, which also provides a map of convicted sexual offenders in your area. Educating yourself and your family on possible threats in your new neighborhood is also useful. A notification is sent to you if an offender moves or changes location in your area when using Family Watchdog.
Check your local market and get in touch with local residents.
Getting to know people in the neighborhood is a great way to learn about a new neighborhood. In order for you to have a better understanding of what happens, talk to your neighbors.
Using this method will help you determine if the area you are thinking about moving to is safe for your family, and if it will fit your lifestyle needs and if your family will be able to adjust to it. Experiencing your neighbor practicing late at night in a rock band is not something you want when you move into an area.
Despite the fact that knocking on a new neighbor's door can be intimidating, it can be extremely beneficial. Allow people in your neighborhood to feel comfortable communicating with you so that you can get to know them. It may be that they will share even more valuable information with you immediately. The gossip you hear about the neighborhood can give you insights into its safety and what you should be cautious about in the future.
Explore the neighborhood at night or during the day.
Come back throughout the night and day. You can get a sense of this just by driving through the neighborhood at daylight versus at night, even if the house and street appear perfect in daylight.
You can learn more about your community by walking or driving the streets. Listed below are some signs that your neighborhood is safe and secure:
Local community events are a great way to bring families together, whether they are block parties or farmer's markets. You might feel safer if your neighborhood is more active.

Parents letting their kids play outside: If you see parents letting their children play outside, you might be living in a safe neighborhood. Keep an eye out for children running from house to house and riding their bikes around the neighborhood.

A bustling local economy: Do you have family-owned shops, restaurants, or bookstores in your area? This is a sign that your community is prosperous. Those who are financially secure may be more inclined to contribute to the growth of their communities.

You'll know your new neighborhood takes pride in its community if it has a neighborhood watch program or group. Residents take pride in keeping their local area safe and make sure any suspicious activity is reported. People often look out for each other at the urging of a small group of people.